Are 
SELF DOUBT,  

FEAR,
and DISCONNECTION 
Holding you back from living the life you know you are meant to lead?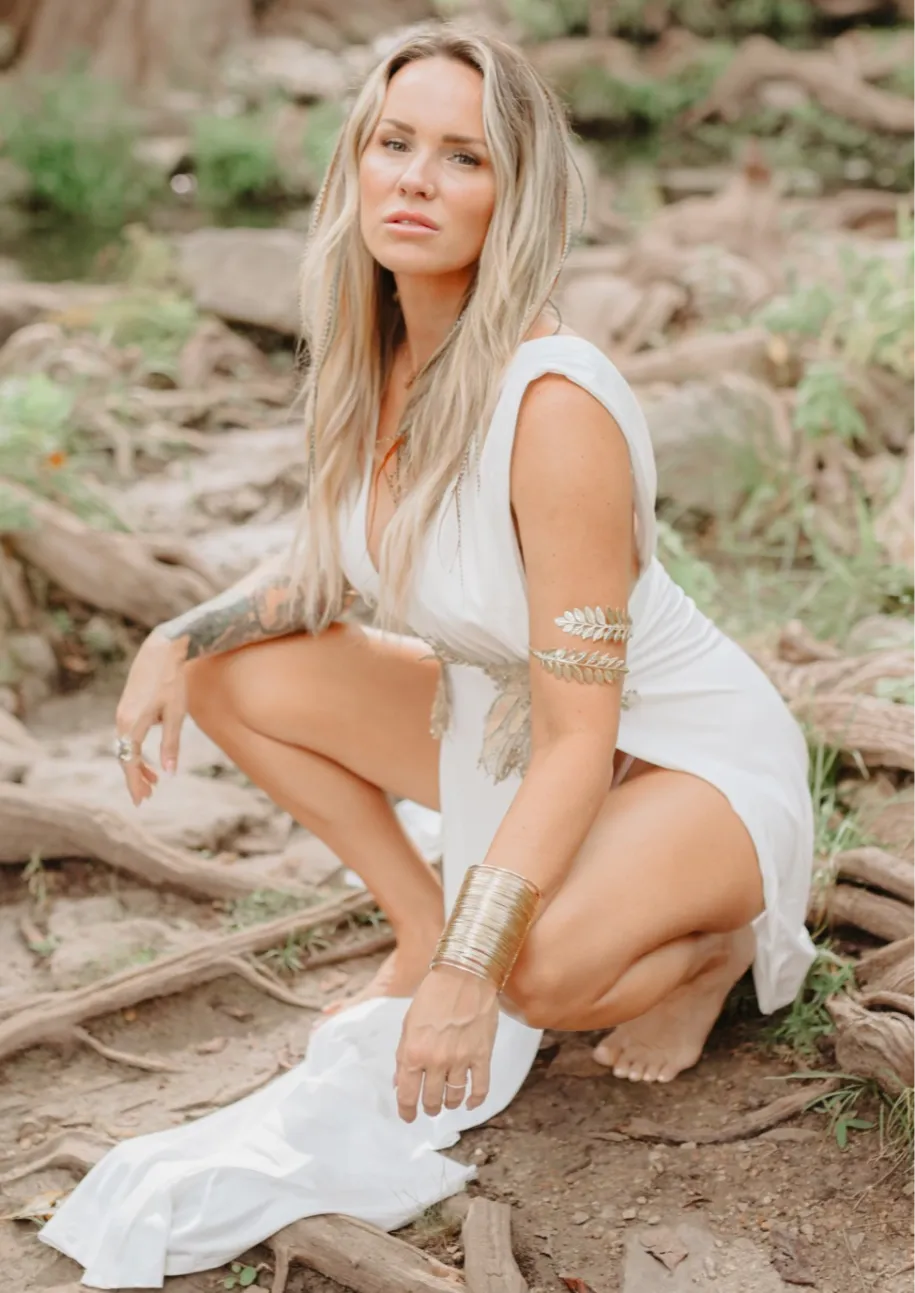 IF WE CAN BE HONEST...
*Do you feel like something is missing in your life, but you're not exactly sure what it is? 
*Do you feel you have more to offer but don't know how to tap into your true potential?
*Are you tired of playing small and hiding your true divine feminine self from the world?
*Are you "over" playing by "their" rules and dimming your light in order to fit in?
I CAN'T WAIT TO GET THIS BUNDLE!
 Dear One, It's Time For YOU To EMBODY and IGNITE!
I discovered how to unlock the connection to my truth, to my knowing, and to the Wild Goddess within!
And I want to share those first steps with you, NOW!
INTRODUCING...
THE DIVINE FEMININE 
BUNDLE!!
RECONNECT WITH  YOUR INNER GODDESS
Introducing, for the first time ever, all together, three divinely aligned programs designed to have you break free from your limiting beliefs and embrace your full divine power and potential! 
An immersive mastery bundle designed specifically for you as a woman who is:
* Ready to emerge as the powerful Priestess, Goddess, and Queen you came here to be!
* Ready to activate the light you feel stirring deep in your soul!
* Ready to embody the feminine goddess that resides within, so that you can enhance your personal life, your relationships, and your businesses.
These programs are designed to help you tap into your inner strength and confidence, while also nurturing your mind, body, and spirit.
SIGN ME UP!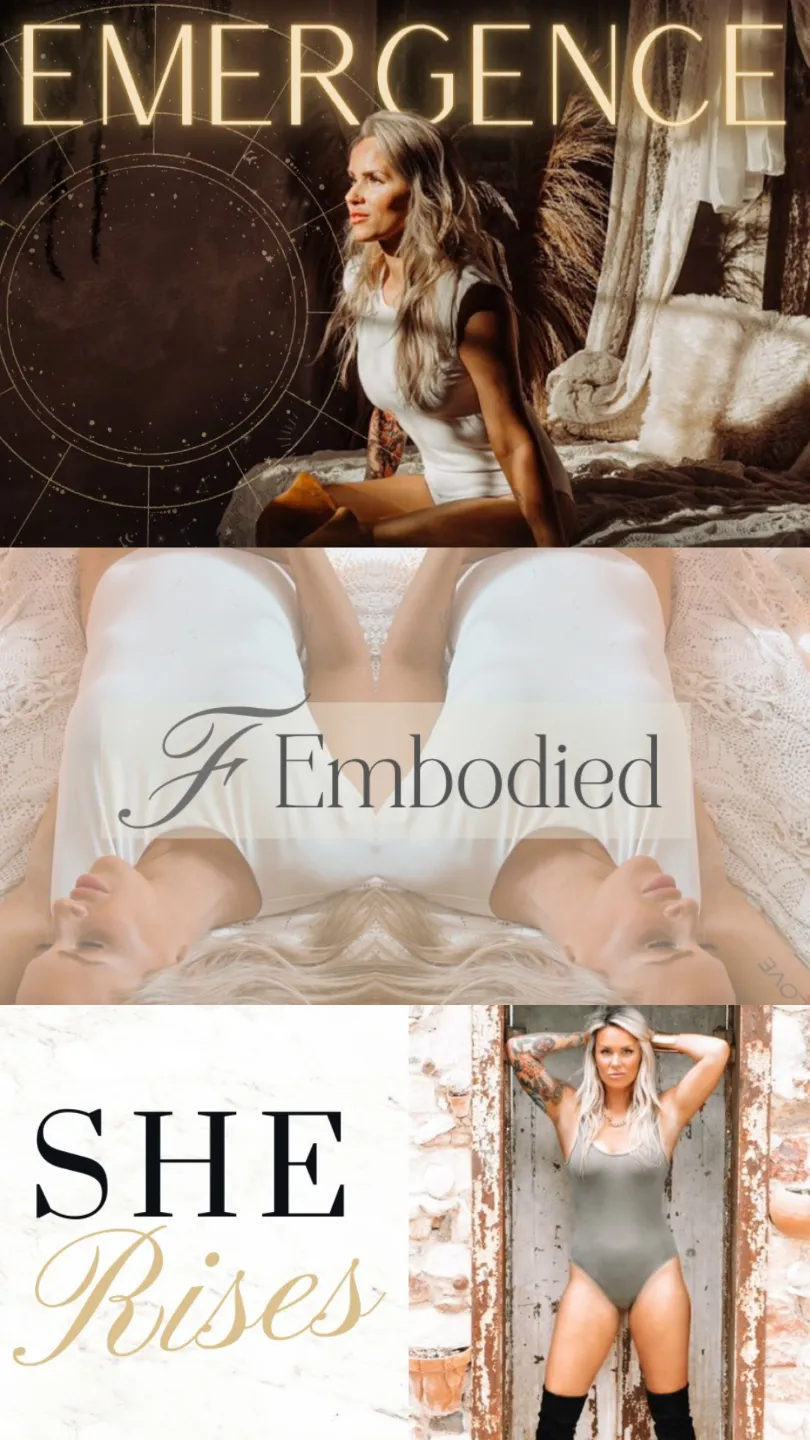 YOUR DIVINE TRANSFORMATION
Within this bundle, I will guide you on a transformative journey of self-discovery, growth, and empowerment. It is designed to help you unlock your hidden talents and strengths.
Together we will disintegrate worn-out belief systems, participate in radical self-expression, and ultimately activate the Goddess that resides within you to create a beautiful and massive impact in your world!
Through a combination of teachings, powerful techniques, exercises, and practices, you'll learn: 
* How to connect with your feminine energy, embrace your sensuality, and embody your most authentic self.  
* How to become a MAGNET for more magic, connection, and money as you infuse your life with your Divine Feminine Power
* Ways to overcome your limiting beliefs and fears in order to develop a clear roadmap to achieve your goals and dreams.
By the end of these programs, you'll feel more empowered, confident, and connected to yourself and the world around you than ever before!
IT IS MY TIME TO RISE!
Limited Time Bonus:
TO ANCHOR THE CHANGE IN 
EVEN DEEPER.

..
THE DIVINE FEMININE ACTIVATION PORTAL 
In this beautiful experience, you will go through a powerful feminine activation sequence!
Listen as I channel directly from my angelic healing team in conjunction with your team (and any other guides you choose to work with)
You will be gifted with powerful energetic designs and alchemical healing throughout the transmission. Created to raise your frequency and your deep knowingness of who you truly are and what you have access to in this lifetime.
Included in the Divine Feminine Masterclass Bundle for a LIMITED TIME ONLY!
GET THE BUNDLE, TODAY!
Don't let self-doubt and fear hold you back from living the life you were meant to lead and embody.
You have felt the calling... 
 So what are you waiting for?
 Your inner goddess is waiting for you!
THE DIVINE FEMININE MASTERY BUNDLE
$22 (Reg. $55)
Included Within The Bundle:
"EMERGENCE" Mastery Session
"FEMBODIED" Mastery Session
"SHE RISES" 3-Day Mastery Event
Bonus: PDF eBooks to support each Mastery program 
For a Limited Time Only- The Divine Feminine Activation Transmission Portal 
I AM READY FOR THE $22 DIVINE FEMININE BUNDLE!